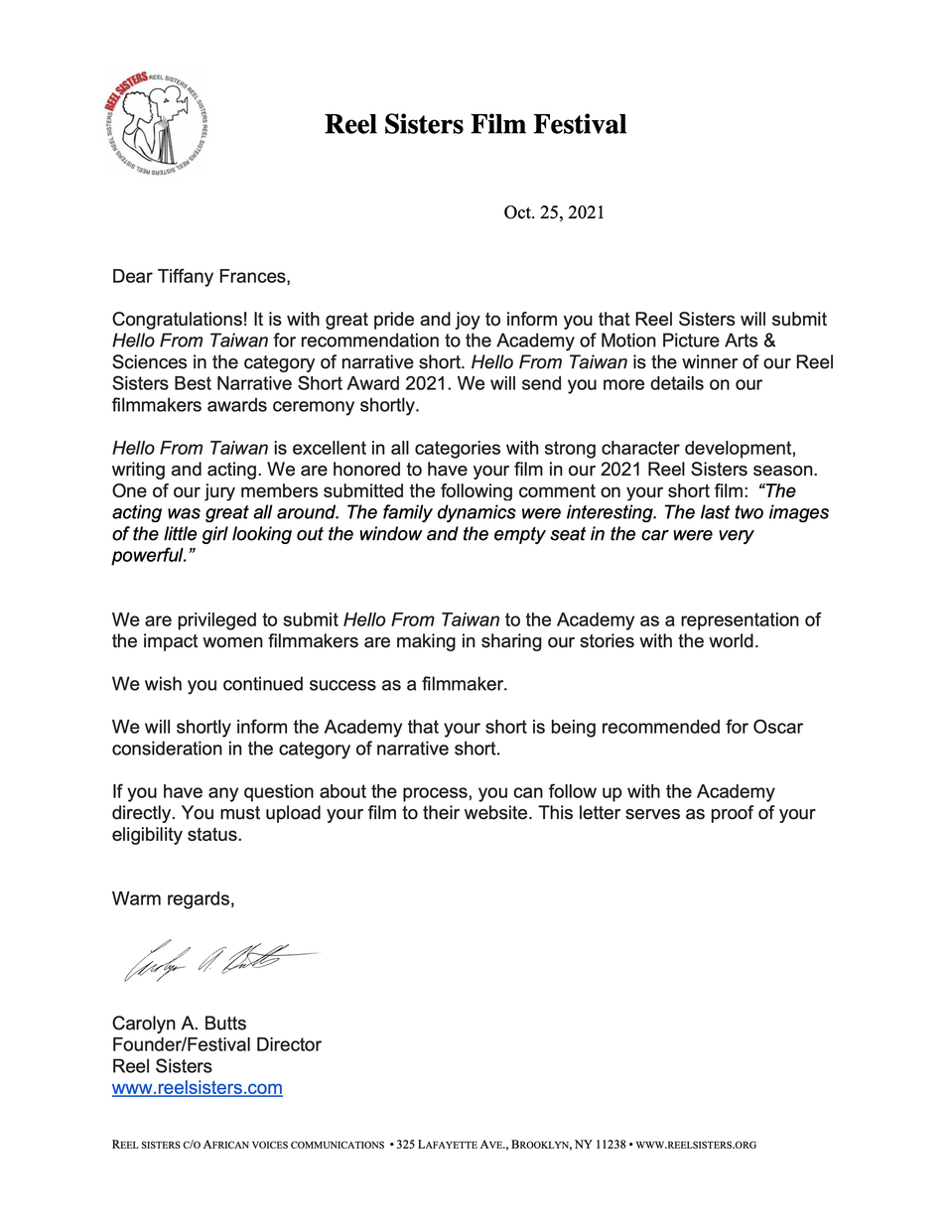 Wow… Hello From Taiwan won Best Narrative Short at Reel Sisters of the Diaspora Film Festival (an Oscar Qualifier) this year, and is submitted for recommendation to the Academy of Motion Picture Arts & Sciences in the category for narrative short.
The irony is that the Live Action Short Film category closed 10 days before I received this letter, so HFT sadly cannot be considered.
Regardless, THANK YOU Reel Sisters for recognizing the work that women of color do in our film industry. THANK YOU for including HFT in your festival, and THANK YOU for doing the work you do. Honored to take part!